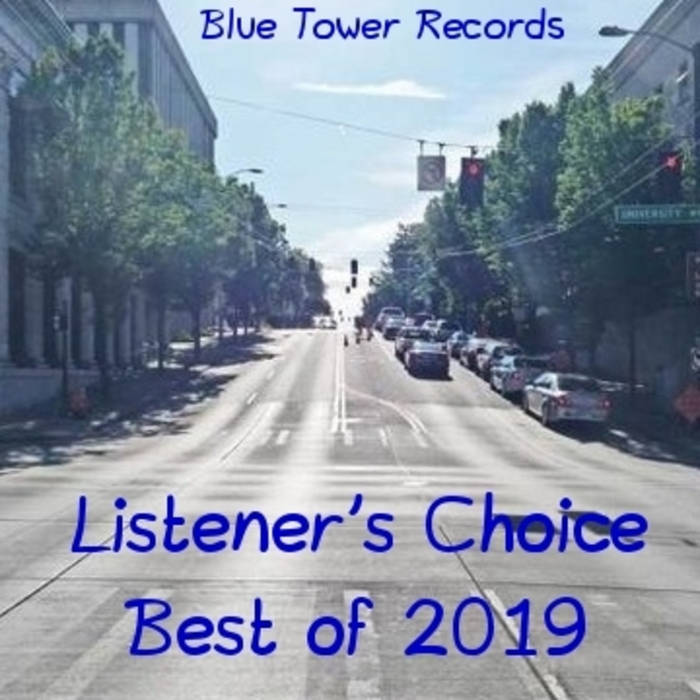 The purpose behind the Blue Tower Records label was to find and promote global artists who fit into a vague definition of Phase4Music.  A monthly audio magazine augmented with articles on the musicians involved was dubbed songladder and ran for four consecutive issues.  I listened to over 3000 songs in the search for the 50 or so tracks that were chosen for the songladder.  It was a fulfilling quest, as I feel it substantiated my intuition that creativity in the  realm of performing songwriters was at an all time high, even though there was no viable distribution to bring this music to the public at large, which was generally content with complaining that nobody wrote any good songs anymore.  But after six months, it got to be too much work for me to continue producing the audio magazine, and I realized it would take less effort to write and produce an album every month of my own songs than to curate 10-15 songs by other artists.  Subsequently, I produced nine alums of original music in 2019, as well as three cover albums, and EPs by the band The Big Dig, and the debut of my three year old daughter, Carmen del Estrella, as well as the four songladder collections,
To celebrate our first aniversary at Blue Tower Records, we have put together a free 15 track album of the  most played  songs from the nine solo albums made by Bill White in 2019.. Thank you everyone who has listened.  A total of 812 songs on billwhite.bandcamp.com received 4,475 plays this year..
The Listeners' Choice complementary album us can be streamed or downloaded here…….
https://billwhite.bandcamp.com/…/listeners-choice-best-of-2…
or you can listen to them individually without leaving this page